Legacy
KWC Management is the Kemmons Wilson Companies legacy.
The traditions passed down to us by Kemmons and Dorothy, have become the standard for our parent company Kemmons Wilson Companies. KWC Management understands this company, and its history and continues carrying out those same values: building and sustaining wealth for our clients and our communities.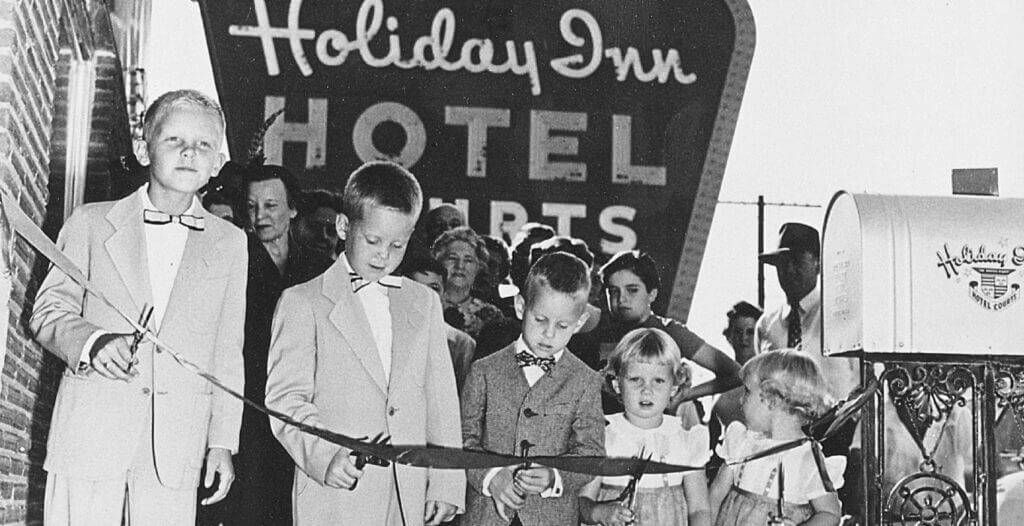 About Kemmons & Dorothy Wilson
From soda jerk to founder of one of the nation's most recognizable brands, Kemmons Wilson was always an intrepid spirit. Born in Osceola, AR on January 5, 1913, Kemmons' mother Ruby "Doll" Lloyd Hall relocated the family to her hometown of Memphis after her husband, Charles Kemmons Wilson, died. Kemmons was only nine months old at the time.
It was in Memphis that Kemmons would find his calling as an entrepreneur and the love of his life. Needing to support himself and his mother, Kemmons embodied an early version of the city's modern "grit and grind" persona. The high school dropout held several jobs in his youth, including operating a pop-up popcorn stand at local movie theaters. Eventually, the movie theater owners asked Kemmons to shut his snack hustle down after popcorn sales outpaced movie ticket sales. Kemmons turned the mishap into good fortune. He pivoted into operating pinball and cigarette vending machines. And it was that stint managing pinball machines that led him to meet Dorothy Elizabeth Lee.
The two married in Memphis on December 2, 1941. Dorothy, who attended the Miller Hawkins Business School, was Kemmons' partner and helped him launch the Holiday Inn. Dorothy and Kemmons had five children: Spencer Lee, Robert "Bob" Allen, Charles Kemmons Wilson Jr., Elizabeth, and Carole.
The Wilson's matriarch, Dorothy, hosted Sunday suppers for the family for 25 years until her passing. Dorothy died at the age of 84 on February 10, 2001. Kemmons died at the age of 90 on February 12, 2003. The pair are buried alongside one another in their hometown of Memphis.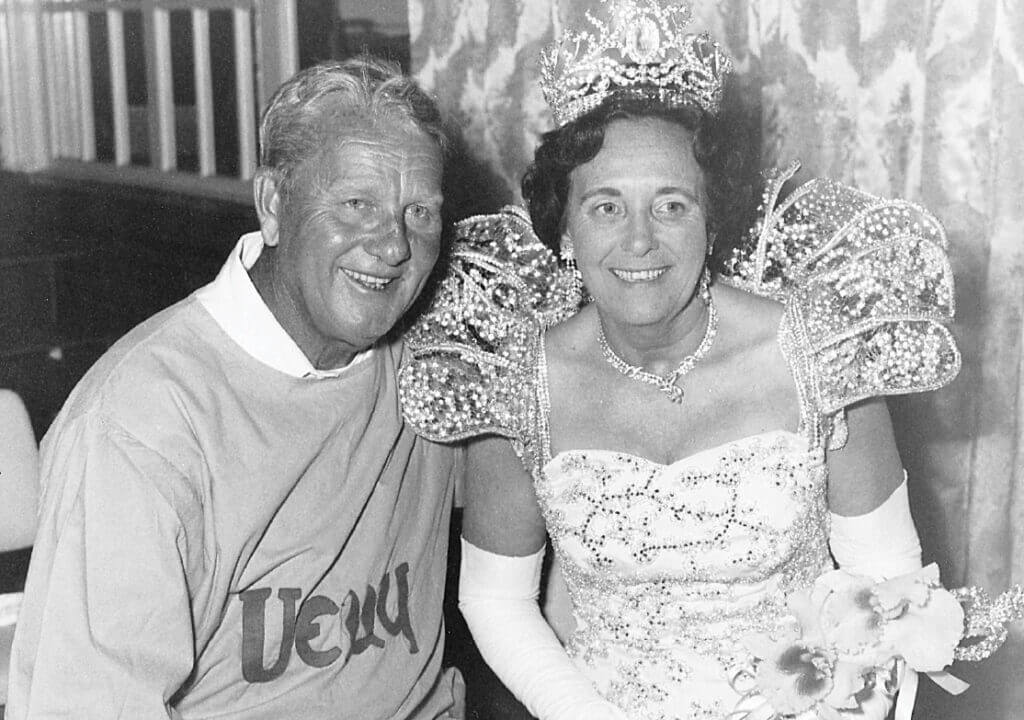 Holiday Inn Story
Kemmons, an entrepreneur and enthusiast for life, is best known for creating the hotel chain, Holiday Inn.
Holiday Inn was born out of frustration. In 1951, during a family vacation to Washington D.C., Kemmons became frustrated over the lack of comfortable, affordable lodging. Holiday Inn became a solution to this dilemma.
Kemmons designed a national hotel model with lodging within a day's trip of each location. Additionally, the hotel designs included a standardized room size and assurance of amenities; including a TV, telephones, ice machine, restaurant, a swimming pool, and no charge for children under 12 staying with their parent(s).
On August 1, 1952, Kemmons opened the first Holiday Inn on Summer Avenue in Memphis. A year later, the city had three more Holiday Inn locations.
Kemmons later partnered with Wallace Johnson to grow the concept through franchising. In 1954, the pair opened the first franchised Holiday Inn in Clarksdale, MS.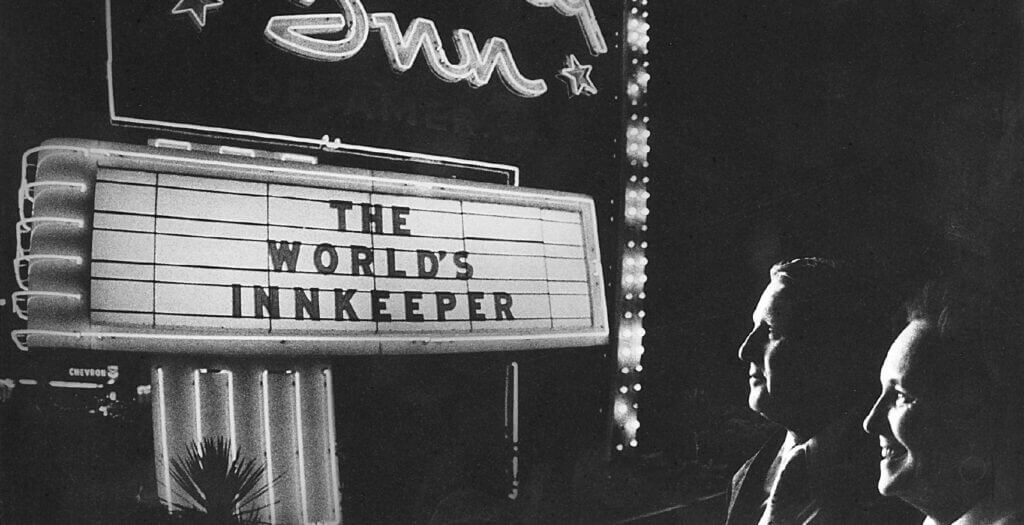 The growth of Holiday Inn was exponential. By 1957, the company went public, offering 120,000 shares at $9.75. By 1962, the company was opening two hotels every week.
The hotel chain became synonymous with success and helped pioneer several concepts at the time, including a partnership with Gulf Oil and Continental Trailways as well as the first central reservation system — the Holidex — in partnership with IBM.
Kemmons retired from Holiday Inn in 1979 and at his retirement, the company had 1,759 locations in 50 countries.
The lodging model Kemmons launched with Holiday Inn is credited with starting a modern era of hotels. His success redefining the industry landed him a spot on the London Sunday Times' "Thousand makers of the twentieth century." In addition, Kemmons appeared on the June 1972 cover of Time Magazine under the headline: "The man with 300,000 beds."
In 2002, on the 50th anniversary of the first Holiday Inn opening, the University of Memphis opened the Kemmons Wilson School of Hospitality and Resort Management. The $15 million building includes an 82-room Holiday Inn with an 800-person event center. The school is a training facility for students pursuing a career in the hotel and hospitality industry.